E-Commerce B2B
for the Karl Gröner GmbH
65%
Turnover from direct online orders: orders entered by customers themselves in the B2B FRONTEND
20%
Sales from indirect online orders: Order acceptance via B2B e-Commerce platform by the internal sales team on the telephone with customers
120,000 Articles
Huge selection of products in the portfolio. Whether plotters and machines, films or textiles, screen printing inks, inks, displays and tools - we supply everything from a single source!
The family business Karl Gröner GmbH is a specialist dealer for advertising technology. Its extensive product range includes around 120,000 articles from the fields of films, screen printing, advertising textiles and decorative systems as well as digital services and large-scale equipment system solutions. These include, for example, T-shirts for printing, cutting plotters, poster stands, latex printers, cutting tools and much more. For more than 60 years Karl Gröner GmbH's success has been based on a wide range of products coupled with competent advice. Customers include companies from the processing industry, above all textile finishers.
Dr. Eberhard & Bernd Gröner
Managing Director
"Without our B2B e-Commerce platform, the wholesale business in our industry would no longer be affordable today. The independent, flexible adaptation of the product ranges, an extremely high-performance price and availability check based on individual customer conditions and not least the all-encompassing product information, which has contributed to the high acceptance of the platform, confirm our opinion, even after more than 19 years of live operation, that ICONPARC is the right partner in the jungle of e-Commerce providers and developers".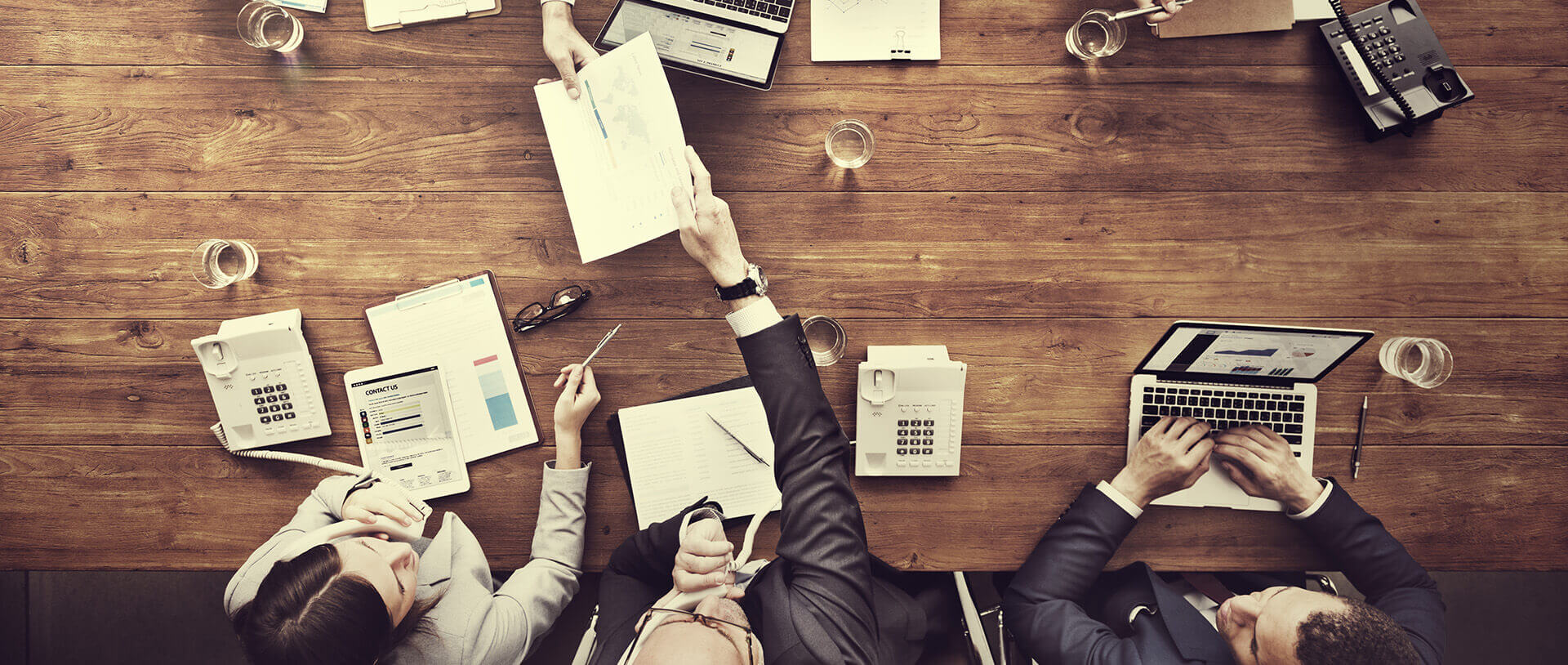 MultiChannel Strategy: Opening up the Internet as an Additional Sales Channel

Reduced design and efficient processes: fast, intuitively understandable and absolutely reliable

Automatic handling of sales and order processing including returns. The customer should be able to buy "simple" products online immediately and around the clock. Sales staff are available for articles requiring more advice. Process automation is intended to relieve these employees, so that they can play an even more active role in customer consulting.

Clear and appealing presentation of the broad product range including its many variants based on dimensions such as size, colour, grammage, material, roll width and much more. A big challenge: to make the shopping experience pleasant for the customer. Despite this huge selection, the customer should be able to find his way around easily and come back again and again.

Lead generation by providing lots of advisory information on all products, even for items that cannot be ordered directly online, such as digital printing systems or services such as vehicle lettering, design of trade fair appearances ...

Consideration of the needs of B2B buyers on the customer side. They want to be able to process recurring orders as quickly, efficiently and with little administrative effort as possible. Communication loops (e.g. queries about availability), which delay purchasing, should be consistently avoided.

Despite the power of the B2B e-Commerce platform, content maintenance should be efficient for the internal marketing team. Unnecessary redundancies are to be avoided, so that data is only entered in one place if possible. Up-to-dateness plays an equally important role. Especially in view of the broad product range, efficiency, up-to-dateness and speed are decisive criteria for the success of a company.
Introduction of a sales platform, which today accounts for more than 85% of total sales. Highlight: 65% of total sales are generated directly by customers via the B2B frontend.

The business customers - especially the buyers - are enthusiastic. Thanks to the process automation in the platform, the Karl Gröner GmbH sales team now has more time to advise customers even more intensively. In addition, important information is always displayed in real time during the online ordering process (e.g. individual prices, availability and stock levels) so that the buyer no longer has to pick up the phone to order simple products.

With the introduction of the platform, shopping comfort has increased immensely, especially with regard to repeat orders. Based on purchases from the past, information is prefilled for the customer, so that he only has to re-enter deviations. This mechanism is particularly appreciated for orders with many article positions. Alternatively, the customer can also upload a specially created file with article numbers to fill the shopping basket. All this relieves buyers on the customer side and creates satisfaction.

The entire IT infrastructure, consisting of merchandise management system and B2B e-Commerce solution including catalogue management (PIM), returns management (RMA) and customer relationship management (CRM), is seamlessly integrated. All process-relevant data is automatically exchanged between the systems involved. Manual activities are minimized (e.g. controls and additions in the merchandise management system).

Integration of the B2B e-Commerce solution into the existing IT infrastructure of Karl Gröner GmbH, in particular through connection to the merchandise management system.

B2B webshop, catalogue management (PIM), editorial system (CMS), returns management (RMA) and customer management (CRM) are seamlessly integrated in the B2B e-Commerce suite of ICONPARC. This has the advantage that Gröner's employees only have to be familiar with one system. This minimizes the effort for training and makes the administration of user accounts including their roles and rights very efficient.

With the help of fully integrated customer management (CRM), sales staff can retrieve all customer data within a few milliseconds during a telephone call. For example, they can see turnover, order history and communication processes with the respective customer. This also includes the corresponding e-mail traffic, which is automatically assigned to the right customer. There is no need for separate documentation.

Search Engine Optimization (SEO) provides for new customers

Efficient catalogue maintenance (PIM) facilitates the work of the marketing team

Numerous reports, for example to determine detailed sales figures for controlling or for specialist departments.