PUMA B2B E-Business now also in Scandinavia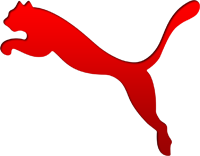 As one of the world's leading sportlifestyle companies, PUMA is now making its B2B e-business ordering platform available to retailers in Norway, Sweden and Finland as part of the international rollout.
In addition, Ajax-based processes have been incorporated into the frontend to update only those page elements that have changed in each case - reloading complete pages is largely avoided. PUMA retailers benefit from this especially in the ordering process, which can now be used even faster and more intuitively.
As implementation and technology partner, ICONPARC has tailored the B2B e-business solution precisely to PUMA's needs. Key features include a high-performance quick search function, numerous filter options, different shopping carts at catalog level, order history, bundling for competence assortments, provision of marketing documents and seamless integration of editorial content.
In addition, the ERP system in use in each region was integrated - for the automated transfer of customer and catalog masters, orders, availabilities as well as processing progress and price data - in each case taking into account all languages and currencies of the integrated countries.
Glenn D'Silva, international E-Business Manager is very satisfied with the progressing rollout of the PUMA B2B platform.
In this project to implement the PUMA B2B e-business solution, ICONPARC provided the full range of services, consisting of design, consulting, software and integration, including updates & technical support.