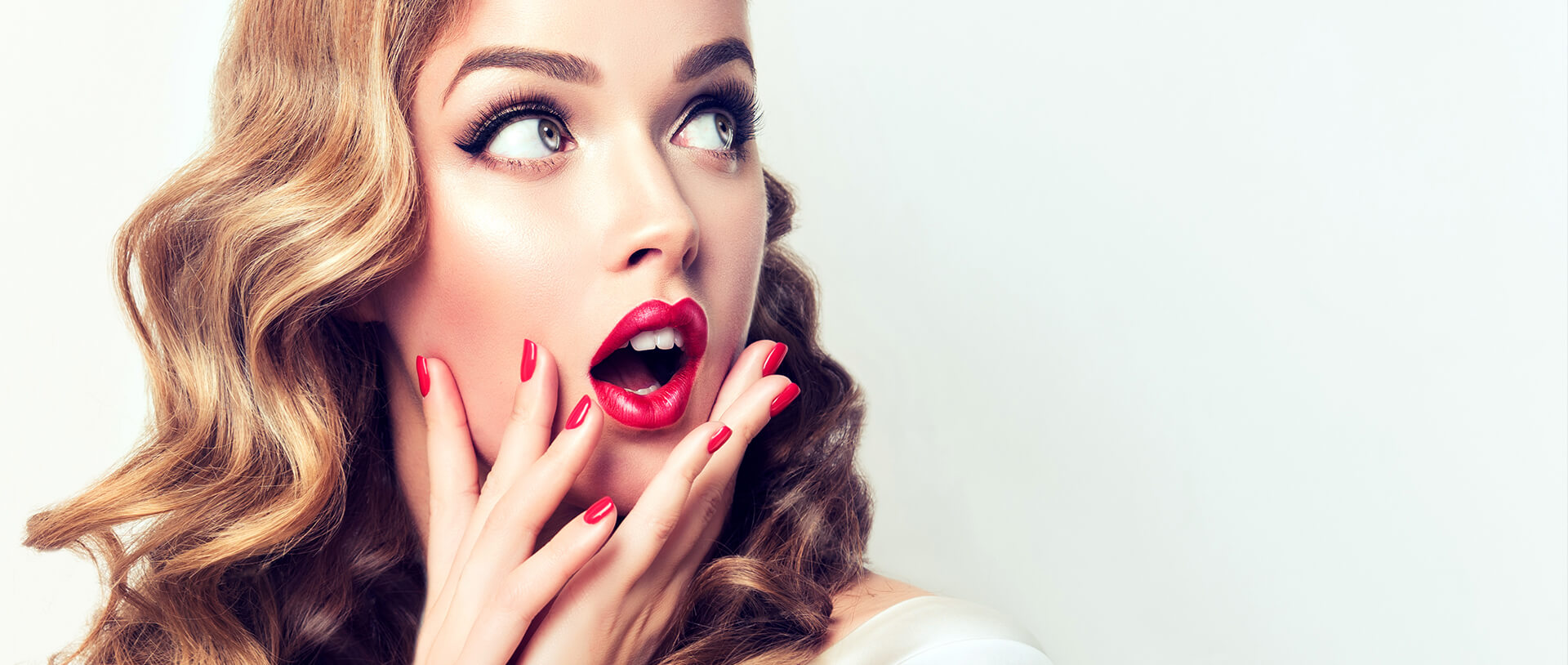 It's like in the private sphere: choosing a partner is not that easy. There are innumerable clever books, advisors, consultants, friends, but little concrete help, which proves itself in the everyday life.
Anyone who believes that the right partner senses all needs, simply fulfils wishes and goals may have seen too many Hollywood films or found the unicorn.
Whether private or business - in a relationship it only goes hand in hand, and this requires a lot of work and communication. With over 23 years of experience, the reality is more like this: 5% inspiration, 15% contemplation, 80% transpiration.
It is exhausting to find the right digitisation partner.
In the following, I will try, sometimes provocatively, to explain to you which questions you might have when making your selection...
I hope you enjoy reading it - and who knows, maybe we will get to know each other personally?
Sincerely


Since the distinction between e-business and e-commerce often seems unclear, we will start with the definitions:
Excerpt from Wikipedia on the term e-commerce:
"Electronic commerce, also known as Internet commerce, online commerce or e-commerce, refers to purchasing and sales processes via the Internet. [...] In electronic commerce, a direct business relationship between suppliers and customers is transacted through data transmission. In the broader sense, electronic commerce encompasses any type of business transaction in which Internet providers - including those that are not trading enterprises - and Internet consumers use electronic communication technologies as transaction partners in the initiation, agreement or provision of services".
Excerpt from Wikipedia on the term e-business:
"[...] Accordingly, e-business means "the integrated execution of all automatable business processes of a company with the help of information and communication technology". This definition shows that e-business has an effect on transaction costs through the integration of business processes on the one hand and on throughput time and transmission costs through automation on the other. However, since integration initially takes place on the organizational side and this can then be automated with the help of ICT technologies, as far as technically feasible, a successful implementation of e-business is tied to organizational adjustments, such as process, task and data integration. Accordingly, e-business can generate the potential for success, but it can only be called up through the restructuring of organizational processes. [...]"
E-commerce is therefore a subset of e-business.
What distinguishes B2B e-Business from its B2C counterpart?
B2C E-Business
B2B E-Business
Registrierung
freiwillig
zwingend, samt Prüfungsprozess
Kunde
Privatperson
Firma mit Ansprechpartnern, zum Teil > 100
Login
freiwillig
zwingend
Fokus auf
Brand-Experience, Umsatz
Leads, Umsatz
Entscheider
Einzelperson
Gruppe
OCI
nein
Anbindung an ERP-Systeme des Kunden
EDI
nein
Anbindung an Beschaffunsglösungen der Kunden
Kundenbeziehung
kurzfristig
nachhaltig und langfristig
Kundenziele
günstigster Preis
Effizienzgewinnung
Verkaufszyklus
einfach und schnell
komplex und langwierig
Kataloge
für alle identisch
kunden-individuelle Sortimente
Preisgestaltung
für alle identisch
kundenindividuell
Preisermittlung
keine
Ad-Hoc Ermittlung aus dem ERP
Verfügbarkeiten
ja oder nein
Echtzeit-Ermittlung: Wann sind welche Mengen wo verfügbar
Lieferzeiten
für alle identisch
kundenindividuell
Sammelwarenkörbe
nein
ja
Rechnungs- und Lieferadressen
wenige, meist nur eine
Teilweise > 100 Lieferadressen je Kunde
Freigabeprozesse
nein
ja
Kommissionierung
nein
ja
Bestellmenge
< 3 Bestellpositionen
> 100 Bestellpositionen
Versandkosten
einfache Berechnung
Berechnungen bzw. individuelle Konditionen
Zahlungsziele
für alle gleich
individuelle Vereinbarungen
Angebote
für alle identisch
kundenindividuell
Aktionen
für alle identisch
Kundengruppen spezifisch
Zuordnung von Vertriebsperson zu Ansprechpartner
nein
ja

Schnittstellen
(Anbindungen an andere IT Verfahren)

ERP (einfach)
ERP (komplex), PIM und CRM
Kunden-spezifisch konfigurierbare Auswertungen
nein
ja
Integration von CRM
nein
ja
Newsletter
meist identisch
kundenindividuelle Sortimente, Aktionen und Preise, Kundengruppen segmentiert
And which of these can be seen on the Internet?
It's simple. Almost nothing.
The majority of these processes, interfaces, data processing and administration options are located in BACKEND, which is not accessible to customers - or the curious. The true complexity of a B2B solution is therefore at best partially visible in FRONTEND. This does not make the selection of the right partner any easier.
That's why we show you our BACKEND systems in demos: Here it becomes clear how complex a solution is.
Let's face it, the e-whatever never makes it anyway!
"The phone has so many shortcomings that it's not seriously suitable as a means of communication. That thing has no value to us in itself." - Head of the Western Union telegraph company.
"I think there's a world market for maybe five computers." - Thomas Watson, founder of the computer manufacturer IBM.
"I predict the Internet will soon inflate into a supernova and collapse catastrophically in 1996." - Robert Metcalfe, electrical engineer, 1995.
"The Internet is a gimmick for computer geeks, we don't see a future in it." - Telekom boss Ron Sommer.
"In ten years Google will be dead. In fact, I have the hope that what is now on the market will no longer exist the day after tomorrow." - Christian DuMont Schütte, partner of the publishing house DuMont Schauberg, at the FAZ
Digital transformation is a long, arduous and interdisciplinary process. If you get in too late, you can't catch up with money, not even with a lot of money, and certainly not with a lot of money.
Especially in e-Business B2B, early starters are rewarded twice over. If you manage to quickly pass through the inevitable learning curve on the path to success, customer relationships can be established from the first Go-Live of the e-Business B2B solution, and the resulting feedback can be used to gain insights with which the learning curve becomes steeper and steeper. And that's not all: In B2B retail, there are many opportunities to strengthen customer loyalty through cleverly placed digital services. Even if an imitator comes along - why should the perfectly served customer change?
Every minute that a company wastes building up B2B e-Business competence, a competitor uses it to win new customers from Generation X and strengthen customer relationships.
The know-how gained can then be used directly to win the digital natives from Generation Y over.
What we are now experiencing is an exciting, disruptive market, where it is no longer the one who thinks it is all about selling good products who is winning, but the one who is very well positioned digitally.
Even if, as we now know, it is completely misquoted, the following applies:
"Whoever comes too late will be punished by life." - Michael Gorbachev
Just put some pressure on it, it'll be faster.
Kirk
"How long will it take you to make repairs?"

Scotty
"At least two days."

Kirk
"I'll give you two hours."

Scotty
"I'll do it in one..."
If you think now, yes, that's how the IT world works, then save your time and keep watching science fiction movies.
One or the other client is of the opinion that the printing method proves itself at all levels. Since a software engineer usually cannot handle pressure from his personality, he will of course do the repair in an hour.
The result will be everything but sustainable. For a manager who plans to stay with the company for only a few years anyway and thus does not want to think sustainably, but dazzles his shareholders or bosses with short-term successes, for him it is and remains a winning strategy. But only on a purely personal level. If the manager changes companies, and all the hot-fix makeshift repairs gradually fly around his successor's ears, the ex-manager thinks:
"Sure, the store doesn't work without me." - (Do you also hear the laughter from off?)
If you, as a decision maker, want sustainable success in software, then trust a software engineer. He studied that at university for many years and gained practical experience. Listen to him. He can only be as good as you allow him to be.
Engineers are considered cranky and boring, but please remember that the word engineer also includes the word genius ;)
If you want to learn more about engineers, I recommend the book by Ekkehard Schulz, engineer and former ThyssenKrupp CEO "55 Reasons to become an engineer" - 253 pages.
We are all academics, have studied for many years and have an average of more than 12 years' practical experience. And very important: We are not an agency! We are engineers, computer scientists and mathematicians.
Why don't you let the trainees do it?
Keep an eye out when choosing the right IT service provider: The introduction and implementation of a B2B e-business solution takes a lot of time. A year has passed quickly. And once the mill is up and running, it is difficult to replace the service provider because there are many interfaces in operation and customers don't want to get used to a new platform again.

Not to mention the fact that your B2B customers rightly expect that none of their master and order data will be lost - or even worse - will be incorrect each time they change. Nothing leads to more customer and revenue loss than faulty data and processes.

Letting an intern make the (pre-)selection of the strategic IT partner is the worst possible idea, but unfortunately it happens in practice. Digitization is a long-term project. Would you leave its implementation - or even the underlying strategy - to an intern?

Strategic partner selection is a matter for the boss.
Thanks to a wide range of communication tools that enable exchange via the Internet, the physical proximity of the customer and IT service provider is not a decisive factor - but constant coordination is. Our 23 years of experience in strategy and digital consulting and project business has clearly shown that just a few on-site appointments or meetings are sufficient to structure new projects. Subsequently, the detailed work can be continued without any problems with the help of e-mail, telephone calls and web sessions. Our effective ticket system additionally supports the coordination process. It is important that all participants "speak the same language" in the truest sense of the word.
As a company based in Munich, we are therefore very successful in serving customers in Europe. Of course, regular Jour Fixe telephone calls are mandatory, as is the exchange via e-mail and ticket system.
Two to three meetings per year are sufficient to coordinate strategic development and objectives.
What does a B2B e-Business platform cost?
Manager
"What will our new B2B e-Business platform cost?"
Software Engineer
"314,232 euros and 75 cents!"
Manager
"How can you say that so accurately when you don't know anything about it yet? Are you kidding me?"
Software Engineer
"Who started this?"
A viable quotation requires the drafting of a specification and specifications. It is the IT service provider's task to deliver these documents. Workshops are held to discuss, structure and embed requirements in an overall context. The result of this project phase is a specification consisting of a requirement specification ("What is needed?") and a requirement specification ("How is it implemented?"). The latter is also called the technical specification. This is demanding in terms of content and usually complex - even if no one wants to hear it. To clarify a widespread misunderstanding in advance: The technical specification is not intended for the client, but for those who will build it. This protects you from bad investments and reduces the risk, both in terms of time planning and budget.
We have been working with specifications for 23 years - a guarantee for the success of every single project.
You don't want to talk about your budget?
Would you commission an architect to build your house without informing him about your budget?
It goes without saying that this is a matter of trust! That's how we see it. And that's why we sign a confidentiality agreement together in the first meeting.

In project management one speaks of a "magic triangle", since there are exactly three differently distinctive requirement levels and/or control variables, which are determining for the final result and stand thereby in competition to each other: Quality, speed and costs.
This results in three possible scenarios:
Good + fast = expensive
Good + cheap = slow
Fast + cheap = inferior

We're moving in the upper third of the triangle.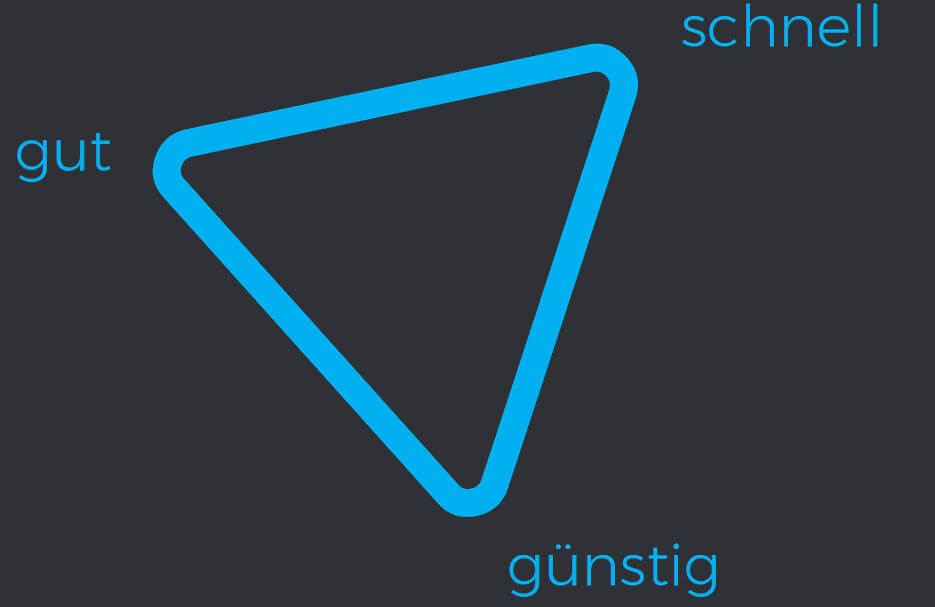 Is a family corporate culture important for a strategic partnership?
High fluctuation is always associated with high costs, and the quality of the software suffers as a result.
Our culture is largely based on the approach described by Gunter Dueck in his work "Wild Duck: Empirical Philosophy of Human-Computer Networking" on 602 pages.
Conclusion: Only a happy employee is a good employee.
Over 60% of our employees have been with us for more than 10 years. Some even more than 15 years. We think that speaks for itself - and for us.
Words cost nothing. Do you want to rely on it or rather on already accomplished deeds?
A strategic partnership needs to be carefully considered. Talk to existing customers of the potential partner. Ask all your questions, especially the unpleasant questions that concern you and perhaps even torment you. Existing customers can share their good and bad experiences with you.
23 years of proven success is not a subjunctive, but a fact.
You want to find out the future partner through an agency pitch?
Here is an excerpt from Wikipedia: "[...] To put it simply, the agency pitch is a presentation with which you try to get a job. It is one of the most frequently chosen methods by companies to select an agency. Agencies try to find a certain budget for a client. This type of competition is intended to ensure the selection of the best service provider for the support of a company. Agency pitches are used in particular for the selection of an advertising agency, media agency, PR agency, Internet agency, event agency or design agency. [...]"
One directly first: We are nothing of it, in particular also no Internet agency, but an IT enterprise.
On the other hand it concerns with agency budgets planning of maximally two years. IT solutions do not pay off over such a short period of time - neither for you nor for us.
Even if we were an agency (but we are not!), my thoughts would be as follows:
The partner who takes part in a pitch would not be considered. On the one hand, I could no longer take this "partner" seriously, and I would ask myself why he participates in a pitch: Does he need this assignment so much? Does he have too many resources available? Can I rely on the fact that the pitch will not be handled by underpaid and therefore basically underqualified personnel? If the company participates more frequently in a pitch, does the company finance it by letting other customers - or worse, me - pay for it after all?
A contract award that begins with distrust will continue to be marked by distrust. A dilemma that I will spare both of us. Schrödinger's cat is paradox enough for us.
"In the way he tackles a venture, the serious engineer differs from the speculator and gambler." - Adolf Münzinger, agricultural economist.
There are also other ways of respectful approach: joint workshops, a design study, the development of a prototype or a technical specification, and last but not least - intuition and knowledge of human nature.
"If they digitize a shit process, they have a shit digital process." Thorsten Dirks, CEO of Telefónica Germany.
We'll work together to develop the strategy so that it's designed for optimization and revenue growth. We don't just take over existing processes without questioning them.

Engineers are camels, on which merchants ride.
"A "good" salesman is just one percent improvisation and ninety-nine percent commission. What he often leaves behind is the nasty aftertaste of more or less greasy emphasis, aplomb and even penetrance, even dogmatism. Salesmanship when success may be sacrificed to a kind of creative interaction fatalism with all its psychological polylemmas and refinements." Peter Rudl - German aphorist.
"Where people sell, they lie." German proverb.
That's why we have refrained from sales and marketing right from the start. We are engineers, computer scientists or mathematicians. We apply all our know-how and creativity to software development. And that benefits all our customers.
"The sales department promises what the engineer has to deliver.
We only offer professionally verified promises, for which we assume full responsibility. This protects you from unpleasant surprises.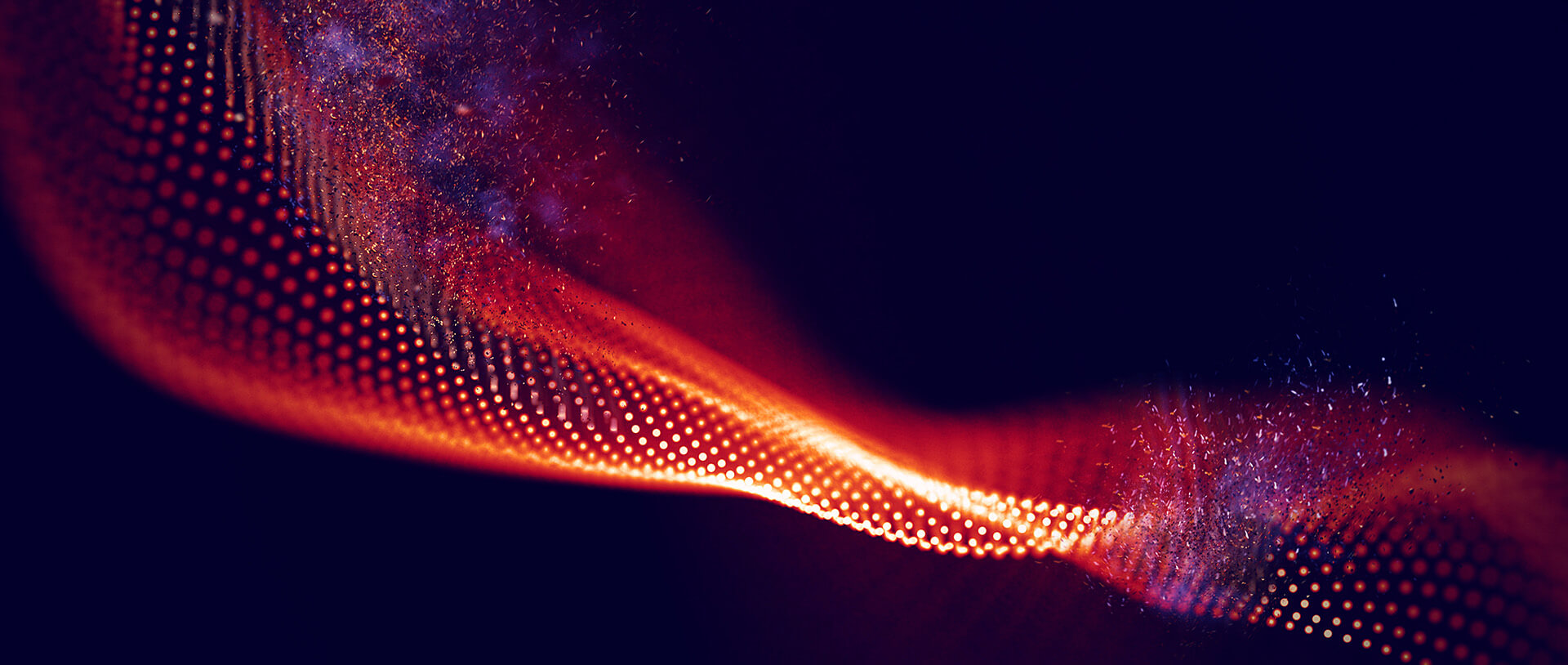 Manager
"I beg your pardon? I have to pay 20 percent of the investment sum per year for maintenance and updates from the introduction of my B2B e-Business platform? Then I would pay twice the initial investment in five years?"
Software engineer
"Correct."
Information technology is developing so rapidly that it goes without saying, for example, that you update your smartphone and the apps installed on it continuously. In order to always be one step ahead of the constant changes in IT, we develop an average of 500 software updates every month, which we install every week on our customers' Live systems without stopping their systems, i.e. without any loss of revenue, without you or your customers feeling anything about it.
What do you get out of it? Investment security & maximum flexibility. Do you want to be agile? You can do that because we are always Up2Date, so you don't have to wait months or even years for a new release. And the best thing about it: Our updates developed for all customers are also brought into line with the individual adaptation of your B2B solution during maintenance! This means: technology platform, B2B e-Business framework and highly individualized B2B application are always in sync.
In practice, however, you won't notice it because we do it quietly and quietly behind the scenes. In addition, you will receive a monthly list of all installed updates.
If you are interested in software, I recommend the book "Code Complete" by Steve McConnell as an introduction. What he describes on 960 pages is still valid today.
The black Peter.
A funny game at your expense.
In the IT world there are manufacturers, also called ISVs (Independent Software Vendors), as well as integrators. Manufacturers sell licenses to the integrators. The integrator resells them to you, ideally at a profit. Your contact or contractor is the integrator. But the rules of the software are not determined by the integrator, but by the manufacturer. But you have no influence on the manufacturer.

So: The integrator adapts the manufacturer's software to your needs (customization). This is particularly necessary for B2B solutions, because standard processes and standard interfaces are rarely used. On the one hand, this is a great opportunity for you to differentiate yourself from your competitors. On the other hand, it represents a huge challenge for the software basis used. Customization resolves the conflict (initially), but then ...
... the manufacturer develops his basic software further - parallel to the development process of your solution at the integrator. As a result, the software versions increasingly drift apart until both solution components no longer fit together. In the worst case, your live system will no longer be updatable and the funny black-and-white game will begin. Less funny: You pay.

ICONPARC is a manufacturer and integrator in one.

Within the scope of maintenance, we ensure that your customization and the basic software technology always fit together - despite constant changes on both sides.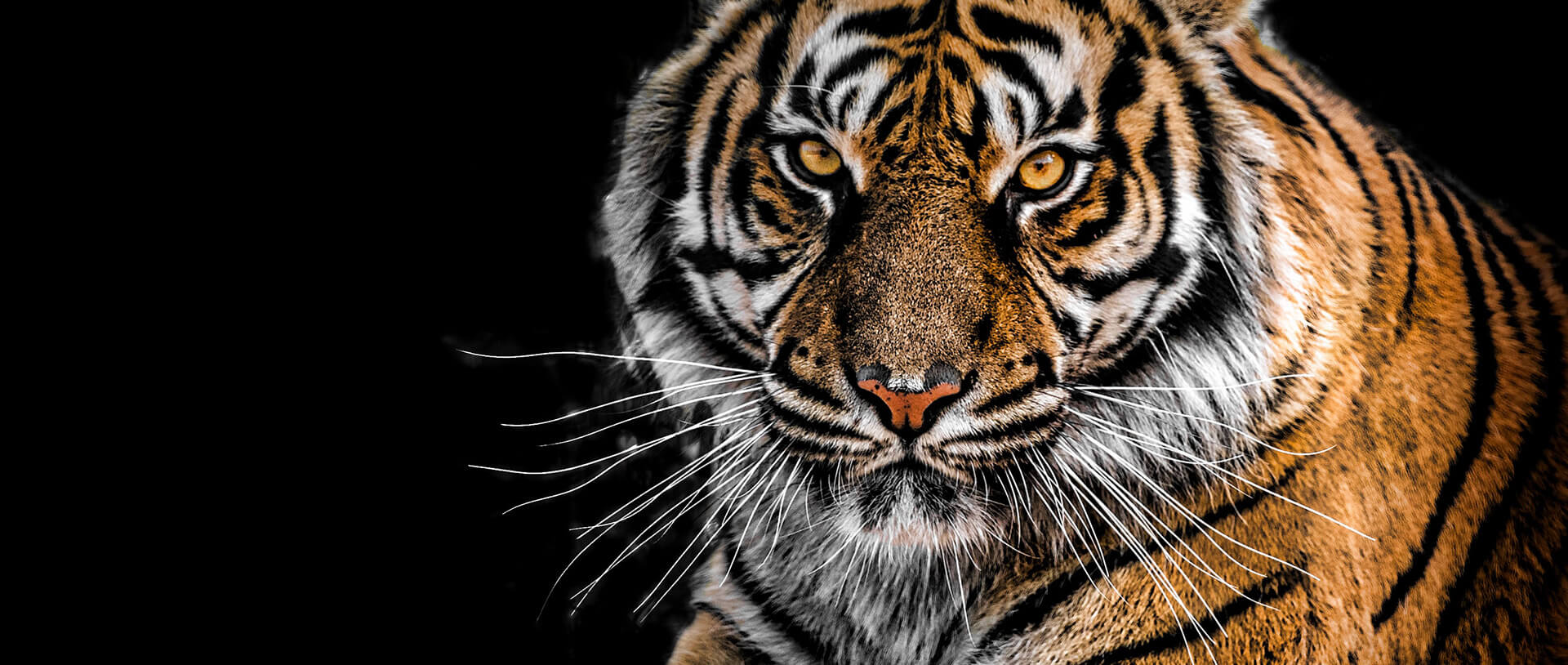 Performance
The hunt for milliseconds
Do you know it? You search something on Google, click on one of the first hits, and if the page doesn't appear quickly, click "back" and choose the next hit. In this way - due to poor performance - providers lose many potential new customers.
Poor performance often occurs when data required for display is not available in a fast storage medium, e.g. RAM, but must first be read from a slower storage medium, e.g. hard disks. Our platforms use complex, multi-level caching strategies so that the necessary data is often already "ready to hand" and does not have to be fetched first, but is always up-to-date at the same time. These milliseconds saved in many partial operations add up and enable fast delivery of the requested content.
Caching strategies also reach their limits with particularly performance-critical things, e.g. a full-text search of over 35 million articles. In these cases we design a special data structure, the so-called search index. Depending on the project, this index can be more than 100 GB in size and can be used to quickly answer search queries - typically in less than 300 milliseconds.
Of course, growth knows numerous dimensions: More visitors and customers, different frontends for specific target groups, international expansion ... Your new B2B solution should support all this (and more):
Scalability and best availability are the cornerstones that secure the increasing success of your B2B platform.
Our cluster technology has proven itself over many years of use. It can be added to one of our platforms at any time as an add-on and then offers server-side redundancy as well as performance reserves, which are available simply by gradually adding additional servers (physical or virtualized).


If required, catalogue data as well as editorial content can be interpreted in several languages - in combination with the optionally available multi-currency capability, nothing stands in the way of international expansion.


Perhaps you need several frontends that address different target groups? Or are you planning an individual appearance per country or sales region? This is where MultiSite support comes in, which is another option for B2B solutions from ICONPARC.
Migrations in information technology
We have been investing in data and software migration tools and transformation techniques for many years. This makes us not only very quick to update test and live B2B e-Business systems, but also extremely robust.
Example scenario
There are three system instances per customer project: development-, test and live system. For each system instance, millions of data records are stored in a database. Each table of this database works with a unique key, a so-called object ID, which makes a data record uniquely identifiable. Object IDs usually represent consecutive numbers.
However, the data records on the different system instances do not have the same numbers. In order to nevertheless transfer data records from one instance to another, we have introduced a virtual metamodel in which we classify in particular which column represents an identity column (independent of the object ID). Even if the object IDs are different for each system instance, we can migrate data by means of additional identity columns at the push of a button - for example from the development to the test system, or from a test to a live system.
Our comparison and migration procedures ensure that the systems involved are structurally compatible so that all data structures remain consistent during transmission. From the virtual metamodel, we also know the sequence in which the individual migration steps must be performed in order to maintain data integrity.
For our customers, this means never-orphaned data sets or incompatible program code.

One of the most appreciated advantages of ICONPARC is the ability to expand the system - without stopping the system.

Customers can use the BACKEND to get an overview of all updates that have been installed, including a graphical representation of the time course. In addition, numerous metrics for the respective live system are visualized.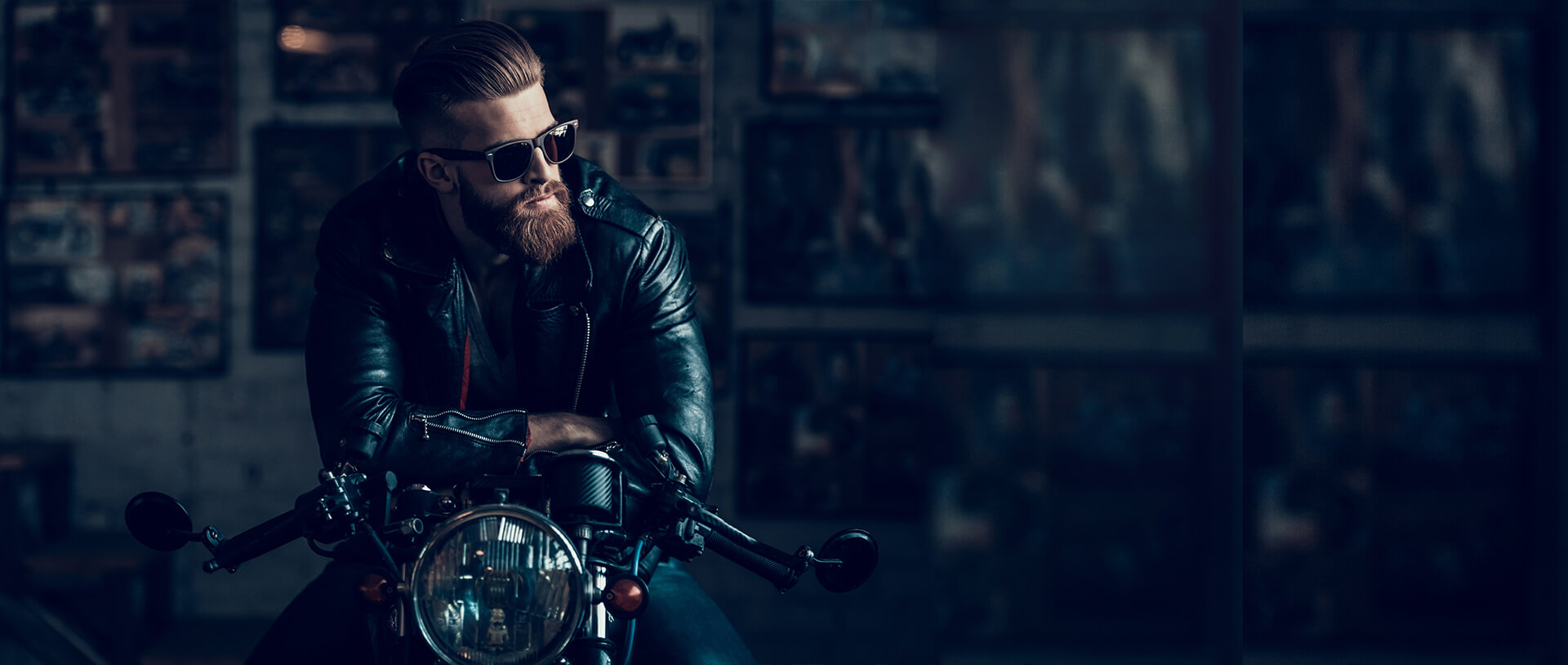 Standard software vs. individual solution
Excerpt from Wikipedia
"[...] In many cases it is not or only with disproportionately high expenditure possible to use standard software. The implementation of individual software is unavoidable, especially if there are very special requirements regarding existing infrastructure (e.g. because many complex interfaces to external systems have to be considered) or if very special and complex business processes have to be mapped. [...]"
Smaller companies usually do not have the choice: Only standard software can be financed at all. This means that in case of doubt, the company must adapt to the software. In this way it is difficult to be better than the competition.
From an annual turnover of around € 50 million, however, companies have the choice of either making themselves dependent on standard software, and thus becoming as good as their competitors or to opt for an individualized B2B e-Business solution that gives them flexibility and differentiation opportunities - and accompanies their company on its way to market leadership.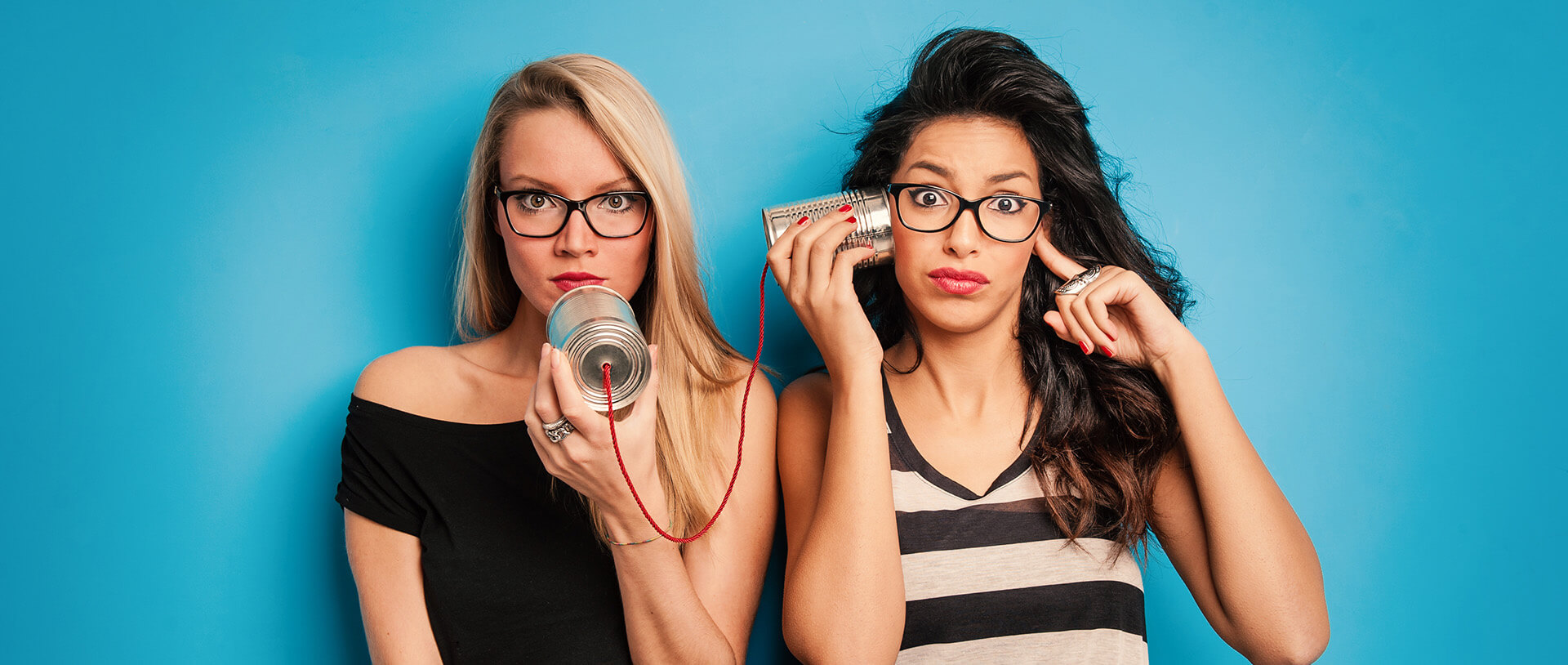 How do people talk to people?
Past each other.
Kurt Tucholksy
No chance!
At ICONPARC an online ticket system is part of the project management. For easy handling it is similar to WhatsApp. For each ticket (task, subproject) you can determine who is involved. There is maximum transparency regarding the progress of votes, insights gained and decisions made. As a result, the entire project team at the client as well as the IT service provider has the same level of knowledge. Even years later, all details can be reconstructed. In the monthly statements you will find the corresponding ticket for each service rendered, which provides you with the entire context if required.
You won't miss a thing.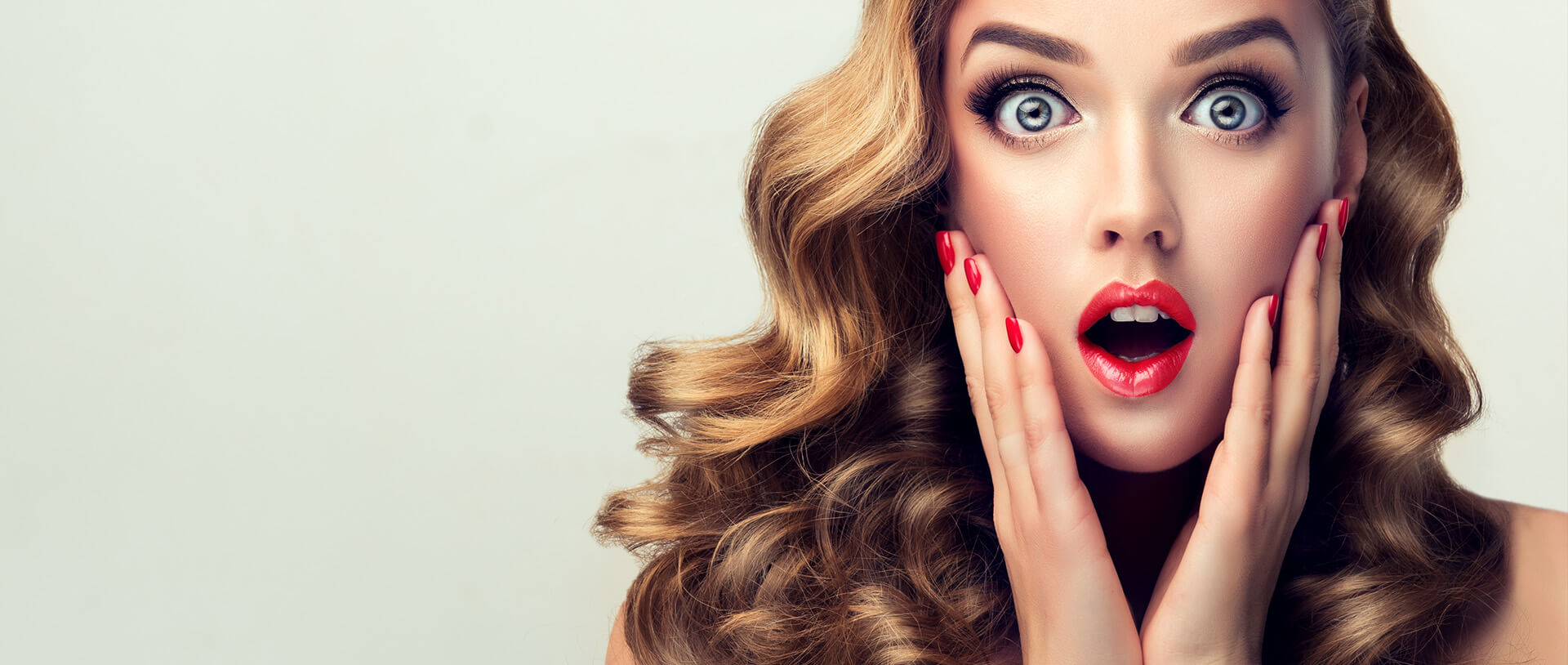 It also depends on the size
Where would you like to be with your new IT partner?
If this company is quite large, you will not have any influence on your partner: You may already prepare yourself for queues - or make do with a B-team.
On the other hand, if the partner is too small, he may be dependent on you. This would put your investment at risk as soon as you cut the budget.
How many personnel changes were there at the new partner?
Every change in the project team represents an enormous risk with regard to "chemistry", and the know-how has to be transferred each time anew, for which you as the customer pay.
Is it a GbR, a GmbH, a AG or purely driven by investors? Does the entrepreneur personally stand by his name and image?
How high is the fluctuation at management level?
We have been on the market for 23 years, owner-managed, 21 academics, software manufacturers and integrators in the heart of Munich. Customers and employees alike appreciate the family atmosphere in the company.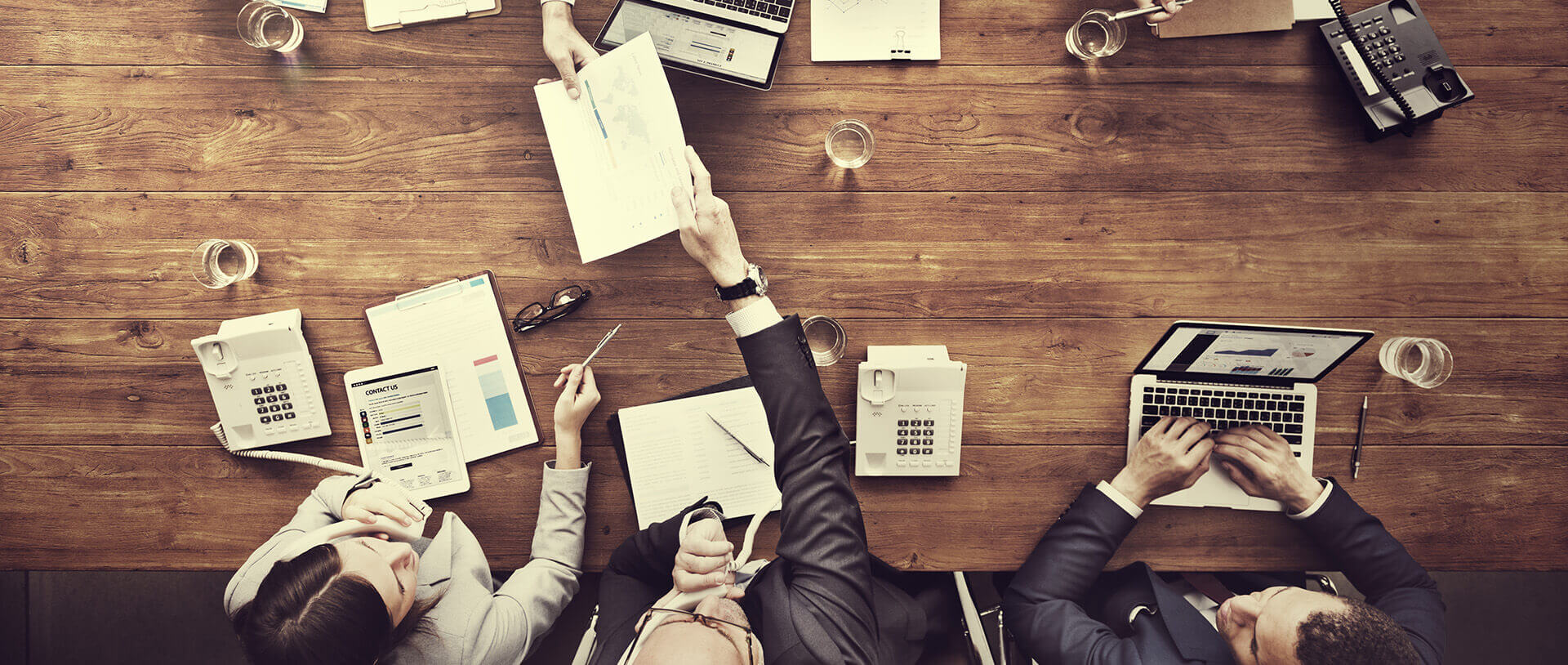 Checklist
Are you ready for B2B e-business?
Can you nod internally at the majority of the following questions?
Does your company have an annual turnover of at least € 50 million?


Would you like to exchange customer data and orders automatically with your ERP system?


Would you like to transfer product data automatically from your PIM system?


Would you also like to make offline orders available online?


Do you have more than 1,000 articles?


Would you like to play a pioneering role in digitisation?


Do you need customer-specific prices?


Do you need customer-specific assortments?


Do your B2B customers have several customer employees? With different tasks and authorizations?


Do your B2B customers have several billing and delivery addresses?


Should invoices and delivery notes also be available online to your customers?


Should availability and delivery times be determined in real time?


Do you need a high degree of automated processes?


Do you want to present your brand uniformly across all channels - especially in the B2B web presence and on mobile devices?


Would you like to offer your B2B customers the same services via the web and mobile devices?


Should B2B e-Business generate at least 20% online sales in the first year - and support the acquisition of new customers?


Are you planning to hire or appoint a B2B e-Business manager?


Do you have a sense of humour and can laugh at us as well as at yourself?

Then you have come to the right place!
You find pleasure about the way we think?

Then give me a call. I'm looking forward to meeting you. And don't worry, the meetings are free of charge because it is also in our interest to find the right partner.
"If you act competitively, you have to wait for a competitor to do something. If you're customer-oriented instead, you can do pioneering work." - Amazon founder Jeff Bezos.
Sincerely